Secured keys deposit and delivery with Fast Key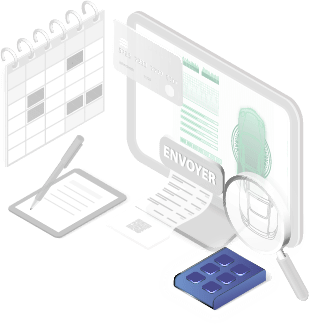 Comment fonctionne notre fonctionnalité de
Optimize key management in dealerships
with software connected to key boxes
Know at all times where a key is.

Being able to answer the question: Who had the key last Tuesday at 2 p.m.?
Fast Key solution meets your challenges and needs
Key management for workshop and after-sales service customers

Management of a fleet of executive or demonstration vehicles (VD fleet)
Rental fleet management
Management of a fleet of service vehicles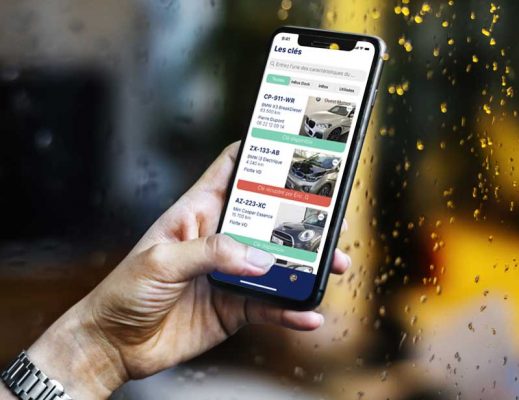 Simplified vehicle key management in dealerships
Optimized time management for all stakeholders
We currently live in a society that is increasingly connected and digitalized. It is essential to offer solutions adapted to lifestyles that are constantly changing.
As a car dealer, your customers no longer necessarily have time to wait inside your premises in order to pick up their vehicle following repairs. Time must be taken into account to ensure maximum flexibility in the organization of daily tasks.
Thanks to the Fast Key app software, which is compatible with any DMS, CRM or ERP, you have a more precise big picture of your vehicle fleet at any time. Your employees will be relieved of certain cumbersome but necessary tasks and will be able to focus on more productive actions.
Fluid and secure key access
A revitalized client satisfaction
The Fast Key tool brings a fresh and new boost to your client satisfaction. Their vehicle delivery has never been easier and effortless and will create a positive reputation for your company.
By sending an SMS or an email, accessible via the client's device (smartphone, tablet, PC), clients receive a unique code allowing them to retrieve their keys in a secure and connected box. No need for them to go through lengthy phone calls or to queue at a counter, for example.
Your customers have at their disposal an intuitive tool that gives them back control of their precious time. The customer experience at the keys delivery level is significantly improved.
Traceability of all key movements
A transparent and reliable process
Effective management of your vehicle fleet requires good visibility of it at all times. Fast Key provides you, thanks to its simple and intuitive interface, with the tools that will facilitate your work and your decision-making.
This cutting edge technology makes it possible to significantly improve your internal teams organization, but also your client services.



Electronic
signature Repair order

Vehicle condition
inventory

Remote invoicing
/ payment

Receiving the opinion of customers after a purchase or a visit to the workshop is essential to improve their experience in your services. With its customizable interface, compatible with all DMS and CMR, our software automatically collects reviews.
The recorded data is analyzed and classified by the AI according to the feelings expressed and the themes evoked. You benefit from comprehensive reports and detailed analysis of the results to better understand your customers and target their needs.
The assignment and monitoring of tasks then makes it possible to transform the voice of your customers by implementing automated corrective actions and sharing of good practices. Your employees are more efficient and your customers are satisfied.