Sending and remote signature
Quotation, Repair Order, Invoice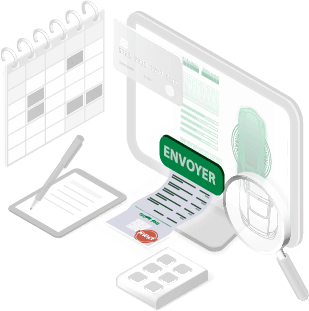 Automatically send quotes and repair orders to your customers for signature
Fast Key is a business management system for independent car dealerships or car dealership networks. Our AI-based software processes business and accounting operations, including client's quotation sending and approval for repairs.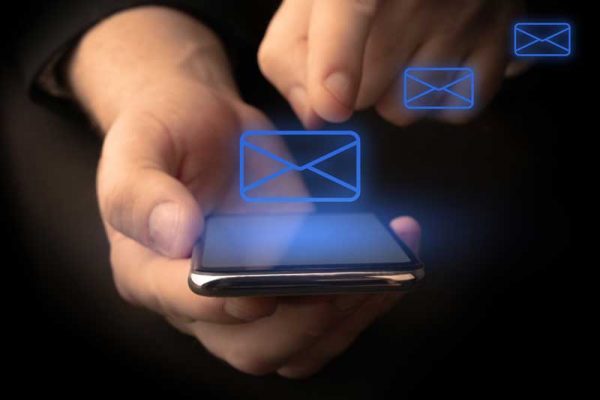 Sending and validating quotes online
Time saver via a smart web app
Fast Key is a digital solution allowing you to save time thanks to the automated maintenance management of your vehicle fleet. Our app innovates in the sending of dematerialized quotations and secure electronic approval.
Your service advisors and technicians can now focus on their core business !​
The customer receives a link by email or SMS
By clicking, he can view it, comment on it, sign it or refuse it without going through the workshop. The service advisor will be immediately informed of the status of the quote.
Client satisfaction is crucial in a highly competitive industry such as the automotive distribution and repair industry. The client no longer needs to come to your premises or wait on the phone to get some support.
The PDF format quotation is sent to the client (via a secure link) on his smartphone or tablet (by SMS or email) and from which he has access to the repair details to be carried out on his vehicle. Then, your clients are invited to click on a simple approval button in order to accept it. They also have the possibility of requesting a rectification beforehand of any service within the workshop.
The sales department sends the client file with its inventory to the repair department. An inspection is carried out remotely based on the study of photos or videos taken by the customer himself on his car via the app.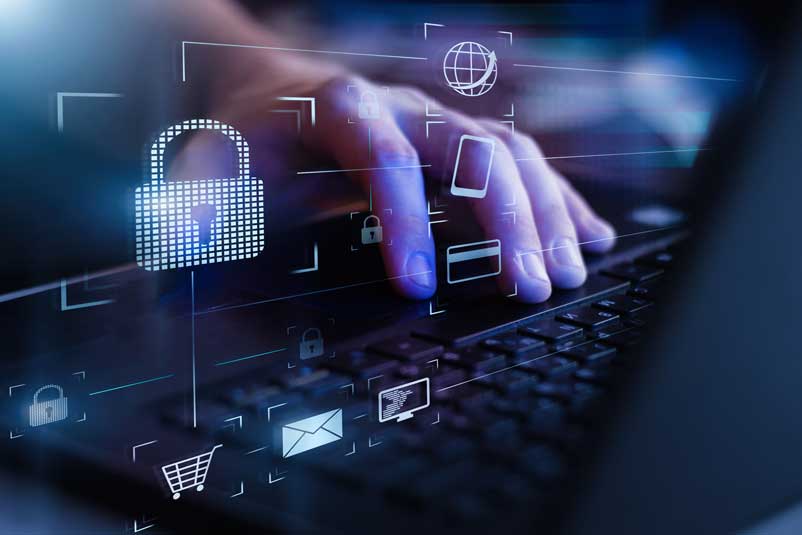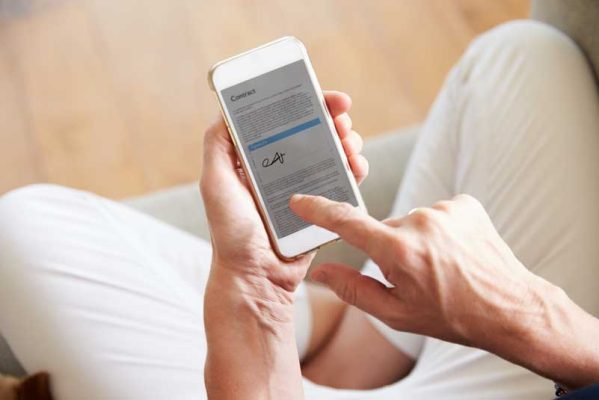 Remote Repair Order signing
A signed repair order without moving
Fast Key enables you to perform several tasks remotely, including the online repair order electronic signature.
Your client leaves his/her car promptly at 8 a.m. He/she may deposit his/her vehicle key inside the secure key box. At 9 a.m., he/she receives a repair order related link which he/she can sign or even add a comment.
As soon as the document is signed, the service advisor is informed directly through a notification as well as by email.
Electronic proof with digital signature
An accelerator for you and your signing parties
Thanks to Fast Key, clients benefit from a smooth, simple and secure signing experience. You directly send the documents that have to be signed with the possibility of invitations customization. Upon document receipt, the client can sign it immediately on any device, therefore saving time and avoiding possible omission.
In addition to reducing delays, with Fast Key, you follow in live signatures progress with a customizable history. You have easy access to all data and you can, for example, set up an automatic reminder for your signing parties
Digital signature is reliable and easy to use. Depending on your needs, you have the option of increasing the security level by offering different authentication methods : SMS, Google Account. Fast Key ensures users and their data protection. Our app uses the SSL encryption protocol.
Our digital signature app merges with the CRMs, DMSs and business tools you use every day. Your experience is enriched with a new feature that integrates seamlessly into your environment and that of your clients.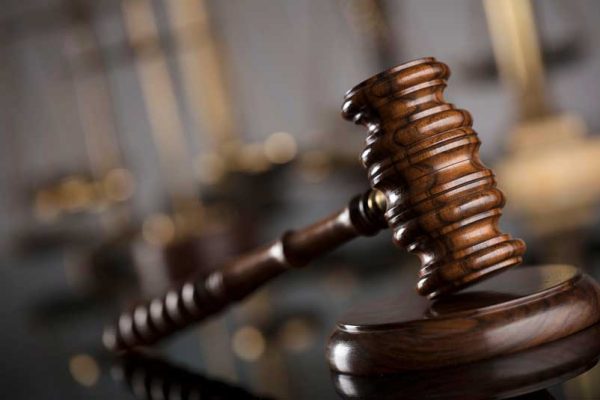 Electronic
signature Repair order

Vehicle condition
inventory

Remote invoicing
/ payment

Keys deposit
and delivery

Receiving the opinion of customers after a purchase or a visit to the workshop is essential to improve their experience in your services. With its customizable interface, compatible with all DMS and CMR, our software automatically collects reviews.
The recorded data is analyzed and classified by the AI according to the feelings expressed and the themes evoked. You benefit from comprehensive reports and detailed analysis of the results to better understand your customers and target their needs.
The assignment and monitoring of tasks then makes it possible to transform the voice of your customers by implementing automated corrective actions and sharing of good practices. Your employees are more efficient and your customers are satisfied.